Collision, Custom, Paint, & Repair Specialists
MPT Autobody is a dedicated Collision Center that has been leading the Auto, RV, Fleet, and Marine industries since 2001. By staying up to date with today's training and technology, we strive to be the top expertly skilled facility in SC. MPT specializes in fiberglass repair, interior renovation, full collision & custom services, and is the #1 leading RV Roof replacement facility on the East Coast. With more than 40 years of combined experience, our appearance specialists have a reputation for producing high-quality work.
Our dedication comes from an internal goal to produce results that always achieve a level of perfection. We are devoted to ensuring that we deliver to our clients a flawless interior and exterior that cannot be replicated by any competitor. Our mission is to preserve our highly reputable name by never sacrificing excellence. For more information about any of our auto body repair and painting services, contact our crew at (843) 957-7785.
Get in Touch with MPT Autobody
RV Service, Collision Repair, and Custom Body Work
The grandness of an RV is only offset by the magnification of even the smallest blemishes and imperfections. If you've noticed a scratch or ding in the exterior, let us work our RV body repair magic. On the other hand, RVs are also an excellent way to advertise or show your true personality.
Collision & Custom Facility
MPT is one of the only shops in South Carolina offering our services on any and all vehicles, big or small. Larger jobs are easy to handle in our 56' semi-downdraft paint booth and all paint is backed with a lifetime warranty.
Emergency Vehicle Repairs
MPT is dedicated to helping our first responders by providing first-rate service in a timely manner. Emergency vehicles are maintained with the highest of standards to ensure the safety and well-being of our local and surrounding communities.
Learn More
Boat Repair & Custom Paint
Many facilities are not equipped to handle marine repairs and paint, MPT Autobody houses one of South Carolina's largest paint booths allowing for first-rate repairs. All of our paint work is guaranteed from fading and backed with a lifetime warranty.
Commercial Fleet Services & Repairs
Our skilled professionals are fully capable of handling the large volume of work that accompanies fleet vehicles. We specialize in repairing commercial trucks and vehicles that include waste management trucks, dump trucks, heavy off-road machinery and vehicles, semis, step vans, and more!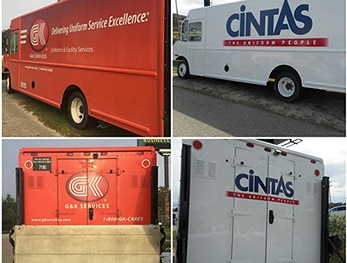 Learn More
This error message is only visible to WordPress admins
Error: No feed found.
Please go to the Instagram Feed settings page to create a feed.