Auto Collision Repair & Custom Paint Shop
Is your vehicle starting to look a little bit under the weather? Whether you're recovering from a crash or want to freshen up your car's appearance, the collision repair experts at MPT Autobody can transform your beloved car into something you'll be proud of again. We can handle anything from minor chips to bumper replacements. Contact us today at (843) 957-7785 for more information, or stop by our auto body shop near Myrtle Beach.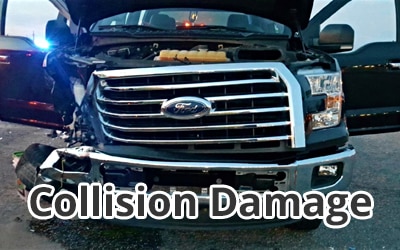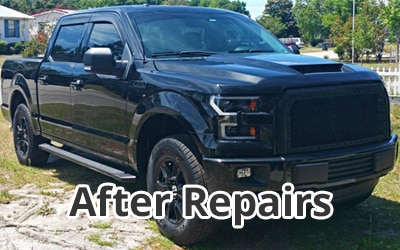 Request Auto Body Service Today
Our Collision & Custom Services
Repair of Exterior Damage
Application of Graphics & Decals
Refinish Under Carriage and Wheel Wells
Clay Barring and Debris Removal
Custom Finishes
Fiberglass Repair
Full Service Collision Center
Upholstery
Frame Repair
Aluminum Welding
Wheel Repair and Surface Refinish
Complete Undercoating
More Than an Auto Body Shop
Don't let an accident wreck your schedule and finances when auto body repair from MPT is just a phone call away. We offer collision repair services that cover everything from bumper chips to panel replacements. Get rid of the unsightly fender dent or caved-in door that's plaguing your vehicle. Unlike other auto body repair shops, we provide additional painting and finishing services that make your vehicle look even better than new. MPT's services are available for cars that don't require frame repair.
Wheel Repair Services
Curbed wheels are more than just eyesores — they also increase the risk of damaging your vehicle's suspension and tires. Whether you've just hit one of those potholes that South Carolina is infamous for having, or gotten a little too close to a curb in North Myrtle Beach, we'll help straighten you out. Using state-of-the-art equipment, we smooth out those scuffs to produce like-new wheels.
Vehicle Repair, Painting, & More
Just below the surface of every grimy, dusty and dirt-ridden vehicle is a project just waiting to be discovered. As experts in the auto body repair and painting world, we at MPT see every vehicle as an opportunity to strut our stuff. From cars to fleet vehicles to tanks— yes, like the ones that go "bang" — we produce perfect results for our customers every time we tackle a project.
Using only high-quality, AkzoNobel paint and custom car decals, we invest our time and effort into perfecting each little detail on your vehicle. From the protective undercoating of your car's frame to the matching of colors on your wheels and door handles, a car paint job is never left unfinished. You won't be disappointed when you drive away from our shop feeling like the owner of a brand new car.
Serving Murrells Inlet and surrounding areas of South Carolina, our auto body shop does work on more than just cars and trucks. We also work on jet skis, boats, RVs, and many other vehicles in the Myrtle Beach area. For a better idea of what MPT can do for you, contact us at (843) 957-7785.
Get an Estimate Today