Emergency Vehicle Repairs
MPT Autobody, we understand the importance of emergency vehicles and their upkeep. Fire trucks, ambulances, and other similar vehicles need to be in top shape in order to function correctly and assist in saving lives. That's why we're proud to provide emergency vehicle collision repairs and custom fabrication services. Contact us today at (843) 957-7785, or stop by our shop near Myrtle Beach for more information.
Request an Estimate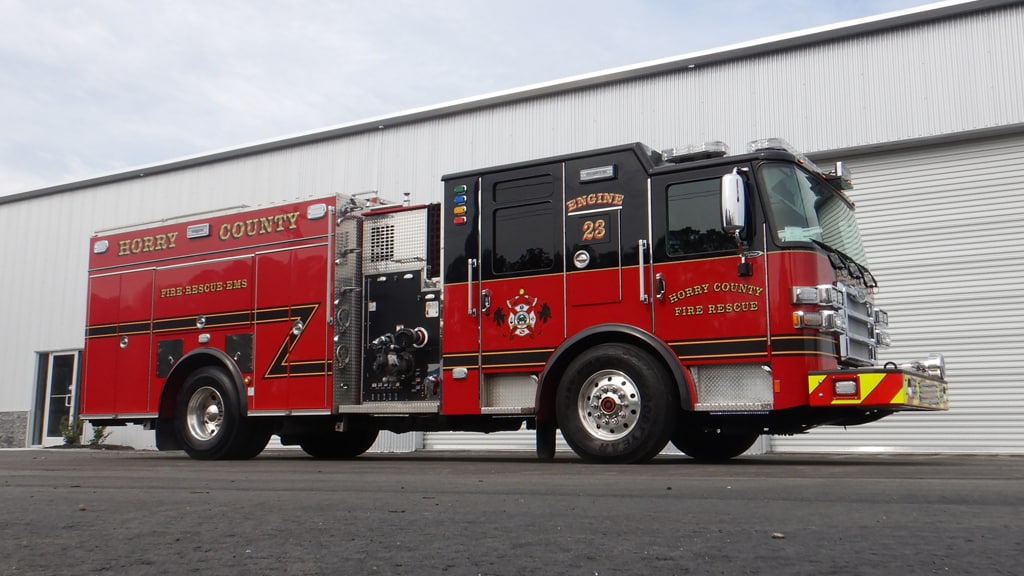 Dedicated to Those Who Serve Us
MPT is dedicated to helping our service men and women by providing high-quality emergency vehicle repair services. We provide collision repair, custom paint and fabrication services for fire trucks, ambulances, armor-plated vehicles, and many others.
Repair of Exterior Damage
Application of Graphics & Decals
Fiberglass Repair
Water Damage Repair
Rust Proofing of Under Carriage
Aluminum Welding
Hydraulic Repair
Window Repair & Replacement
Full Service Collision
Wheel Repair & Surface Refinish
Rhino Lining
Kevlar Coating
Heavy Armor Repair
Exterior Restoration
Light & Electrical Updating
Upholstery & Custom Interior
Custom Fabrication
Ambulance Remount
Emergency Vehicle Repair Experts
We understand that when every second could save a life, and the importance that emergency vehicles are prepared to go and function perfectly. Our team at MPT completes fire truck repairs, ambulance repairs, and more with proper professional techniques. Located in Murrells Inlet, we serve the Grand Strand and all of South Carolina. Call (843) 957-7785 or request an appointment online.